FESTIVAL SONIC PROTEST 2017
The Absent Museum (proposal)
Splitter Orchester / Felix Kubin 12" - Gagarin Records
Front De Cadeaux 7" Cogitate - Lexi Disques
Boucle Noire, GR412 Charleroi
BOZAR BEAF - Bozar Electronic Arts Festival
MEDOR
Illustration, en collaboration avec Pierre Huyghebaert, pour le n°2 du magazine Médor. Article de Serge Coosemans sur les artisants hédonistes du dance floor.
Murs & Murgers
Logo pour l'association Murs et Murgers, qui restaure et entretient les pierres du patrimoine des montagnes du Doubs (et d'ailleurs).
LOCALS
Logo pour l'exposition Locals, au Brass, à Forest, Bruxelles.
La police de caractère utilisée est la Pinpin, une helvetica ouverte dont les pointes ont été modifiées pour évoquer les aventures du BD-héros national local belge de Moulinsart dont ni le nom no l'image ne peuvent être révélés sous peine d'amende.
Randonnée Pédestre de Grandfontaine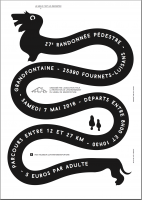 Cette année, le chien saucisse.
27e poster pour la légendaire randonnée pédestre organisée par l'association pour la protection de l'environnement du hameau de Grandfontaine (F-25390).
New belgian flag
Based on perception of national average weather and landscape.
SONIC PROTEST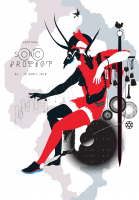 Un dieu protecteur pour ce puissant et faible biotope.
TEENAGE MENOPAUSE REC
Poster for Violence Conjugale release party.
PALAIS CHALET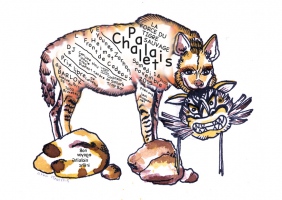 A PNEU and LEXI party. First use of Not Comic Sans. Placement à la main. Drawing by Sara Atka. United.
LEXI DISQUES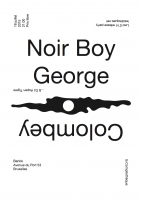 Release party for Colombey - Lexi Disques 014
A collection of flyers for Lexi Disques. No man is an island.
VESSEL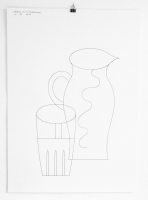 Silkscreen poster for Les Editions Anaick Moriceau, best printer of the west french coast.
ENDEL ARPENTER
Logo for Endel Arpenter dystopian techno band. To be released soon.
LTD - Action Figure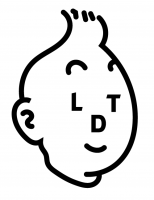 An image for L.T.D. (Loose.Tristesse.Déprime). Hommage, parodie, folklore.
LA MUERTE
After 20 years, La Muerte played at L'Ancienne Belgique, Brussels. For this mythical event, the teenage in me decided to take his revenge.
HALF ODESSA & +NURSE+
Flyer for Café Central. Live: Odessa (half of it) DJ set by +Nurse+
LEXI DISQUES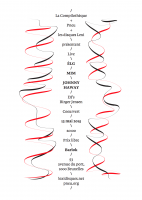 Flyer for Lexi Disques 014 Elg release party.
2015
BAS
Logo for BAS - Brussels Alternative Scene / Belgian Audio Sound / Best Accoustic Smell…
2015
F2C - Front 2 Cadeaux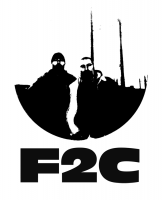 Mostly inspired by New Beat and "The Sound Of Belgium", F2C explores the uncanny valleys of queer entertainment. Instead of the russian assault helicopter (which was an unfiltered viril hommage to FRONT), we opted for a more sulfurous belgian political scandal symbol: the Agusta helicopter.